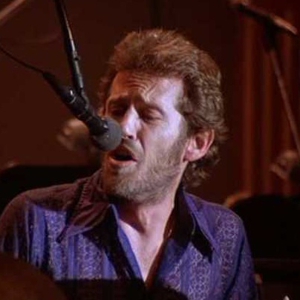 Written by Chris Adams
Levon Helm: Bluegrass and country music…if it comes down into that area and mixes there with the rhythm and if it dances, then you've got a combination of all that music...
Martin Scorcese: What's it called?
Levon Helm: Rock and Roll. (From The Last Waltz)
With Levon Helm's passing today, it is a good time to remember the incredible things that he has done for this genre that he considers rock and roll. Not only was he a great drummer for one of the most critically acclaimed bands to come from the 1960s and 70s, but also, a singer that was accomplished enough to be named to Time Magazine's 100 greatest singers. For those not familiar with his work, I strongly urge you to seek out The Last Waltz dvd and give it a watch. It's a who's who of the music from this period, but Helm's musicianship and demeanor on stage are a strong part of why this concert film is considered the best of all time.
Helm was born in Arkansas to the son of a farmer. He later began playing gigs with Ronnie Hawkins as a teenager. After this, he formed his own band called "Levon and the Hawks". There he met Rick Danko, Richard Manuel and Robbie Robertson who would all later go on to play behind Bob Dylan and eventually, do their own thing. They called themselves "The Band".
Levon and his band mates went on to produce a sound that can only be described as mentioned above by Levon, himself. Because of the musician's virtuosic abilities, their sound was top notch in combining Helm's drumming with the rest of the band in creating a sound is not heard from in today's music that is choked with autotune and lipsynching. Levon left "The Band" after "The Last Waltz" and collaborated with many musicians during the 1980s. He came upon hard times in the 1990s, after his home burned down and was also diagnosed with throat cancer later in the decade. Helm underwent radiation and could not sing for an extended period of time. In this past decade, he regained his voice and held a show every Saturday night called the Midnight Rambles. He also released two Grammy-winning albums called "Dirt Farmer" (2007) and "Electric Dirt" (2009). Both of which I own and are excellent albums that play off of each other very nicely.
Levon Helm was one of the all-time greats and if you haven't given his music a listen, I don't think you'll be disappointed. With "Levon and the Hawks", "The Band", or his solo career, the music is so stripped down and raw, combined with excellent songwriting, that this music will get ahold of you and you'll find yourself hitting repeat quite a few times. I, like many others, have only one thing to say: Thanks, Levon.